Bus Transfers To and From Basel Airport



Buses from Basel Airport with Bus Routes and Times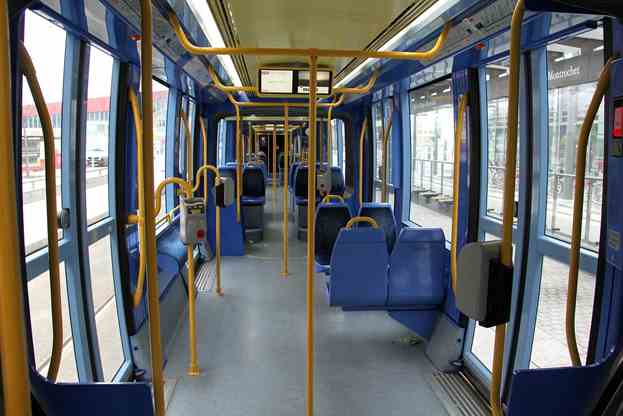 Buses from Basel Airport run to the SBB main train station in the city center via Line 50. The journey takes around 20 minutes from the airport to Frachthalle, Kannenfeldplatz and Basel main train station. The buses are operated by BVB and their timetable can be consulted at www.bvb.ch. Buses leave from the Swiss/German sector of the terminal building.
Services for buses from the airport start at 4.55 am every day of the week, running at roughly 10 minute intervals from 5.30 am onward until 11.41 pm at night.
There is also a tram line (no.2) which connects Basel's train station Badischer Bahnhof to the airport. From Badischer Bahnhof passengers will also be able to get a tram connection to the central SBB train station in Basel.
Basel Airport buses connect to Freiburg in Germany via the operator Freiburger Reisedienst, which can be contacted at www.freiburger-reisedienst.de. The service departs from the central coach station right next to the main train station at 9.00 am and then hourly until 1.00 pm, after which the service leaves at 2.15, 3.15, 4.45, 6.00, 7.30, 8.30, 9.30, 10.30 and 11.30 pm. Buses to Freiburg travel via Neuenburg and the journey time is around 1 hour. Should flight delays occur, the last bus of the day (11.30 pm) will wait for 15 minutes to give passengers extra time to reach the bus stop.
Metro-cars run a service to Saint Louis railway station, which also leave from the French sector of the terminal. The journey with Line 11 takes only 10 minutes and the first service of the day starts at 5.30 am. The timetable is available at www.distribus.com.
Hotels and guesthouses in Basel can be booked via Basel Tourism (info@basel.com). Throughout the year there are some exciting events being staged in Basel and it is often possible to book a package deal for a long weekend break that includes special art exhibitions, music events or theaters and show. Basel's night-life offers visitors a chance to either have a relaxing evening at a cosy restaurant or bistro or to join a lively party in the city's clubbing scene.
Switzerland may be most famous for its snowy mountain peaks, high finance, chocolate and cheese, but the BScene Basel Clubfestival is rapidly winning more and more fans worldwide. For the past 16th years Switzerland's largest club festival, held in March this year, has delighted music and dance fans alike. With a colourful mix of music styles ranging from Jazz to Hip Hop, electro to house, rock and pop to reggae and world music, the club festival is held over two days every spring.
For a stroll through the park there's no finer place than St. Albantor (St. Alban Gate), which is a reminder of the city's extensive fortifications that once circled Basel to protect the rich city from marauders. It is still possible to see the heavy wooden posts that were lowered in times of danger to shut in the citizens and keep the bandits out.
Passengers requiring onward travel to Mulhouse should take the shuttle bus to the train station at Saint Louis and then opt for train travel to Mulhouse. For further information about Basel buses, please visit the official airport website at www.euroairport.com.