Train Transfers To and From Basel Airport



Basel International Airport Train Transfers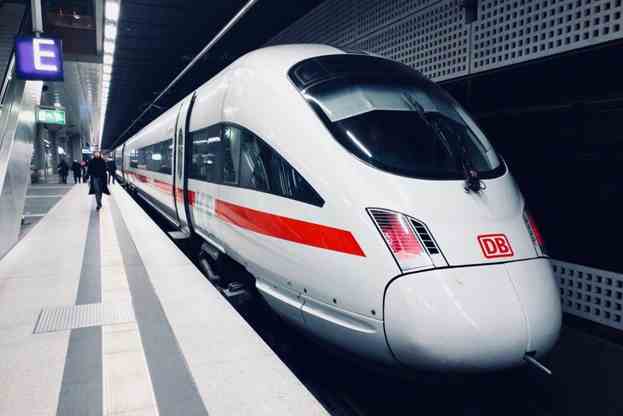 Passengers looking for onward travel by train should board any of the frequent airport buses or take a taxi to either Saint-Louis train station or Basel Bahnhof SBB (central train station). Both train stations are within a 5 minute journey from the airport and connect into the French, Swiss and German rail networks for regional and high speed InterCity connections to major European cities. There are no direct trains from Basel Airport.
Alternatively, passengers can travel by tram from the airport to the main train station in central Basel. The tram stops just outside the terminal building. If travelling to the airport, tram line no. 2 takes passengers from Badischer Bahnhof to the central train station in Basel, from where passengers can take the airport bus from just outside the train station.
Train tickets can be purchased from the SBB Counter for Swiss Railways; the counter is located on Level 2 in Arrivals and the opening hours run from Mondays to Saturdays from 09.00 am to 7.45 pm. Here passengers can purchase train tickets for international and domestic train journeys.
It is possible to buy a number of different "tourist" passes that allow unlimited travel for a number of days on certain rail networks covering some of Switzerland's most popular tourist destinations. At the same counter passengers can also make hotel bookings.
The tickets can be purchased using either a Maestro card or a credit card from one of the major providers. It is also possible to buy tickets with a variety of foreign currencies.
Travelling between the airport and the main train station is quick and convenient. The A35 motorway on the French side connects with the airport. Bus service Line 50 to Basel links the Swiss part of the airport with the main train station (Bahnhof SBB) in central Basel. The French bus service Line 11 connects the French section of Basel Airport with the train station in Saint-Louis.
A bus ride or drive by rental car takes just 5 minutes to reach Saint-Louis on the French side and approximately 30 minutes to reach Mulhouse. A journey by bus or hire car to central Basel will take just 5 minutes.
Business travelers with reserved seats in the 1st class coaches on Intercity trains should head for the business zone on their train, which can be identified by the laptop icon. Here workstations with power sockets are supplied, so that business travelers can work uninterrupted during long-distance train journeys. Trains from Basel Airport start at Basel SBB station and the trains with a business zone run to Lucerne, Gotthard and Lugano, Zurich Main Station and Chur, Berne and Interlaken Ost.
Workspaces have to be reserved in advance either at the train station in Basel or by telephoning Rail Services in advance on +41 900 300 300. On the official rail network website www.sbb.ch passengers can identify trains with a business zone by the "BZ" letters in the electronic timetable.
The 1st class coaches also have a Quiet Zone, where passengers can work in peace, relax, read their book or simply enjoy the scenery fleeting by outside. It is not permitted to listen to music via headphones nor is the use of mobile phones, audio or video applications on laptops allowed. Conversations and discussions are also not encouraged in the Quiet Zone.
At the train stations passengers will find SBB snack bars and restaurants, but on Intercity and fast tilting InterCity trains there are also on-board SBB Bistros, where passengers can buy a snack and other refreshments. The bistros can be identified by the symbol of crossed knives and forks on the electronic timetable.
Trains via Basel train station run on a variety of fare networks, which can be rather bewildering to visitors. It is therefore better to buy a ticket from the counter than from a machine – great savings can be made on a number of journeys, as special discounted rail passes are available as well as group tickets, first-class upgrades, 1-day travel passes, supersaver tickets and night supplements.
For further information about Basel trains, please visit the official airport website at www.euroairport.com or go to www.sbb.ch for more details.