Flights, Arrivals & Departures at Basel Airport
Origin
Airline
Flight no.
Scheduled
Est./Actual
Status
Brussels (BRU)
ASL Airlines
QY4908
05:15
05:11
Landed
Cologne (CGN)
SprintAir
P86262
05:45
05:18
Landed
Cologne (CGN)
SprintAir
P81996
06:19
05:38
Landed
Berlin (BER)
easyJet
U25185
07:40
Scheduled
Frankfurt (FRA)
Lufthansa
LH1200 expand_more(3)
07:50
Scheduled
Frankfurt (FRA)
All Nippon Airways
NH5404
07:50
Scheduled
Frankfurt (FRA)
Swiss
LX3937
07:50
Scheduled
Frankfurt (FRA)
United Airlines
UA9371
07:50
Scheduled
Skopje (SKP)
Wizz Air
W67731
08:25
Scheduled
Palma Mallorca (PMI)
easyJet
U27271
08:40
Scheduled
Antalya (AYT)
SunExpress
XQ110
08:55
Scheduled
Munich (MUC)
Lufthansa
LH2394 expand_more(3)
09:10
Scheduled
Munich (MUC)
All Nippon Airways
NH6105
09:10
Scheduled
Munich (MUC)
Swiss
LX3923
09:10
Scheduled
Munich (MUC)
United Airlines
UA9600
09:10
Scheduled
Amsterdam (AMS)
easyJet
U21222
09:30
Scheduled
Antalya (AYT)
SunExpress
XQ610
09:30
Scheduled
NIce (NCE)
easyJet
U21054
09:30
Scheduled
Malaga (AGP)
easyJet
U27021
09:35
Scheduled
Athens (ATH)
Aegean Airlines
A3858
09:35
Scheduled
Vienna (VIE)
Austrian Airlines
OS471 expand_more(1)
09:40
Scheduled
Vienna (VIE)
Swiss
LX3581
09:40
Scheduled
Barcelona (BCN)
easyJet
U27101
09:45
Scheduled
Amsterdam (AMS)
German Airways
KL1985 expand_more(3)
09:55
Scheduled
Amsterdam (AMS)
Delta Air Lines
DL9317
09:55
Scheduled
Amsterdam (AMS)
Kenya Airways
KQ1985
09:55
Scheduled
Amsterdam (AMS)
Xiamen Air
MF9641
09:55
Scheduled
Istanbul (IST)
Turkish Airlines
TK1923 expand_more(1)
09:55
Scheduled
Istanbul (IST)
IndiGo
6E4095
09:55
Scheduled
Hamburg (HAM)
easyJet
U21182
09:55
Scheduled
Rome (FCO)
easyJet
U21124
10:00
Scheduled
Palma Mallorca (PMI)
Eurowings
EW6810
10:25
Scheduled
Porto (OPO)
easyJet
U27731
10:25
Scheduled
Hurghada (HRG)
Air Cairo
SM2910
10:30
Scheduled
Paris (CDG)
Air France
AF1192 expand_more(6)
10:40
Scheduled
Paris (CDG)
Air Mauritius
MK9670
10:40
Scheduled
Paris (CDG)
China Eastern Airlines
MU1883
10:40
Scheduled
Paris (CDG)
Delta Air Lines
DL8266
10:40
Scheduled
Paris (CDG)
GOL Linhas Aereas
G35268
10:40
Scheduled
Paris (CDG)
Kenya Airways
KQ3752
10:40
Scheduled
Paris (CDG)
KLM
KL2043
10:40
Scheduled
Frankfurt (FRA)
Lufthansa
LH1202 expand_more(4)
10:40
Scheduled
Frankfurt (FRA)
Air Canada
AC9010
10:40
Scheduled
Frankfurt (FRA)
SAS
SK3316
10:40
Scheduled
Frankfurt (FRA)
Swiss
LX3911
10:40
Scheduled
Frankfurt (FRA)
United Airlines
UA9329
10:40
Scheduled
Split (SPU)
easyJet
U21162
10:45
Scheduled
London (LHR)
British Airways
BA752 expand_more(4)
10:50
Scheduled
London (LHR)
American Airlines
AA6786
10:50
Scheduled
London (LHR)
Jet Linx Aviation
JL7755
10:50
Scheduled
London (LHR)
Qantas
QF3544
10:50
Scheduled
London (LHR)
Qatar Airways
QR5935
10:50
Scheduled
Faro (FAO)
easyJet
U27523
10:50
Scheduled
Istanbul (SAW)
AnadoluJet
TK7852
10:50
Scheduled
London (LGW)
easyJet
U28477
11:00
Scheduled
Edinburgh (EDI)
easyJet
U21234
11:05
Scheduled
Prishtina (PRN)
Enter Air
E46054
11:05
Scheduled
Casablanca (CMN)
Air Arabia
3O265
11:35
Scheduled
Manises (VLC)
easyJet
U21002
11:40
Scheduled
Catania (CTA)
easyJet
U21118
11:55
Scheduled
Venice (VCE)
easyJet
U24083
12:05
Cancelled
Istanbul (SAW)
Pegasus
PC939
12:20
Scheduled
Athens (ATH)
easyJet
U21146
12:45
Scheduled
Bucharest (OTP)
Wizz Air
W43089
12:50
Scheduled
Frankfurt (FRA)
Lufthansa
LH1204 expand_more(4)
13:05
Scheduled
Frankfurt (FRA)
Air Canada
AC9368
13:05
Scheduled
Frankfurt (FRA)
SAS
SK3104
13:05
Scheduled
Frankfurt (FRA)
Swiss
LX3913
13:05
Scheduled
Frankfurt (FRA)
United Airlines
UA8786
13:05
Scheduled
Barcelona (BCN)
Vueling
VY6260 expand_more(2)
13:10
Scheduled
Barcelona (BCN)
Iberia
IB5510
13:10
Scheduled
Barcelona (BCN)
Qatar Airways
QR3566
13:10
Scheduled
Rome (FCO)
Wizz Air Malta
W48329
13:25
Scheduled
Ajaccio (AJA)
easyJet
U21064
13:45
Scheduled
Amsterdam (AMS)
German Airways
KL1987 expand_more(4)
13:50
Scheduled
Amsterdam (AMS)
Delta Air Lines
DL9316
13:50
Scheduled
Amsterdam (AMS)
GOL Linhas Aereas
G35586
13:50
Scheduled
Amsterdam (AMS)
Kenya Airways
KQ1987
13:50
Scheduled
Amsterdam (AMS)
Xiamen Air
MF9627
13:50
Scheduled
Bordeaux (BOD)
easyJet
U21070
13:55
Scheduled
Marseille (MRS)
easyJet
U21058
14:00
Scheduled
Napoli (NAP)
easyJet
U24221
14:10
Cancelled
Izmir (ADB)
SunExpress
XQ912
14:20
Scheduled
NIce (NCE)
easyJet
U21052
14:20
Scheduled
Skopje (SKP)
Wizz Air
W67793
14:25
Scheduled
Brindisi (BDS)
easyJet
U21120
14:30
Cancelled
Warsaw (WAW)
Wizz Air
W61363
14:50
Scheduled
Sofia (SOF)
Wizz Air
W64323
15:05
Scheduled
Toulouse (TLS)
easyJet
U24961
15:20
Scheduled
Palma Mallorca (PMI)
easyJet
U27273
15:25
Scheduled
Munich (MUC)
Lufthansa
LH2398 expand_more(2)
16:15
Scheduled
Munich (MUC)
Swiss
LX3929
16:15
Scheduled
Munich (MUC)
United Airlines
UA9604
16:15
Scheduled
Ibiza (IBZ)
easyJet
U21018
16:15
Scheduled
Antalya (AYT)
Corendon Airlines
XC895
16:30
Scheduled
Lamezia-terme (SUF)
easyJet
U21122
16:30
Scheduled
Cagliari (CAG)
easyJet
U21110
16:35
Cancelled
Istanbul (SAW)
Pegasus
PC941
16:40
Scheduled
Porto (OPO)
easyJet
U27733
16:50
Scheduled
Dublin (DUB)
Ryanair
FR5131
17:15
Scheduled
Nantes (NTE)
easyJet
U24777
17:15
Scheduled
Frankfurt (FRA)
Lufthansa
LH1206 expand_more(3)
17:45
Scheduled
Frankfurt (FRA)
SAS
SK3106
17:45
Scheduled
Frankfurt (FRA)
Swiss
LX3915
17:45
Scheduled
Frankfurt (FRA)
United Airlines
UA9313
17:45
Scheduled
Alicante (ALC)
easyJet
U21012
17:55
Scheduled
Amsterdam (AMS)
German Airways
KL1989 expand_more(3)
17:55
Scheduled
Amsterdam (AMS)
Delta Air Lines
DL9551
17:55
Scheduled
Amsterdam (AMS)
Kenya Airways
KQ1989
17:55
Scheduled
Amsterdam (AMS)
Xiamen Air
MF9152
17:55
Scheduled
Antalya (AYT)
SunExpress
XQ210
18:00
Scheduled
Amsterdam (AMS)
easyJet
U21224
18:25
Scheduled
Istanbul (IST)
Turkish Airlines
TK1925 expand_more(1)
18:25
Scheduled
Istanbul (IST)
IndiGo
6E4096
18:25
Scheduled
Olbia (OLB)
easyJet
U21108
18:30
Scheduled
Berlin (BER)
easyJet
U21188
18:40
Scheduled
Antalya (AYT)
Pegasus
PC5053
18:45
Scheduled
Madrid (MAD)
easyJet
U21016
18:45
Scheduled
Paris (CDG)
Air France
AF1392 expand_more(7)
18:55
Scheduled
Paris (CDG)
Air Mauritius
MK9674
18:55
Scheduled
Paris (CDG)
China Eastern Airlines
MU1885
18:55
Scheduled
Paris (CDG)
Delta Air Lines
DL8268
18:55
Scheduled
Paris (CDG)
GOL Linhas Aereas
G35186
18:55
Scheduled
Paris (CDG)
Kenya Airways
KQ3166
18:55
Scheduled
Paris (CDG)
KLM
KL2047
18:55
Scheduled
Paris (CDG)
WestJet
WS5128
18:55
Scheduled
London (LHR)
British Airways
BA754 expand_more(3)
18:55
Scheduled
London (LHR)
American Airlines
AA6584
18:55
Scheduled
London (LHR)
Qantas
QF3521
18:55
Scheduled
London (LHR)
Qatar Airways
QR5936
18:55
Scheduled
Prishtina (PRN)
Trade Air
C31806
18:58
Scheduled
Copenhagen (CPH)
easyJet
U21264
19:10
Scheduled
Luxembourg (LUX)
Qatar Airways
QR8244
19:25
Scheduled
Prishtina (PRN)
GP Aviation
IV510
19:30
Scheduled
Budapest (BUD)
Wizz Air
W62269
19:40
Scheduled
Vienna (VIE)
Austrian Airlines
OS473 expand_more(1)
19:50
Scheduled
Vienna (VIE)
Swiss
LX3583
19:50
Scheduled
Amsterdam (AMS)
easyJet
U27861
20:15
Scheduled
London (LGW)
easyJet
U28483
20:20
Scheduled
Barcelona (BCN)
easyJet
U27103
20:30
Scheduled
Prague (PRG)
easyJet
U21270
20:35
Scheduled
Lisbon (LIS)
easyJet
U27645
20:40
Scheduled
Bristol (BRS)
easyJet
U22881
20:50
Scheduled
Manchester (MAN)
easyJet
U22181
20:55
Scheduled
Amsterdam (AMS)
German Airways
KL1991 expand_more(3)
21:30
Scheduled
Amsterdam (AMS)
GOL Linhas Aereas
G35592
21:30
Scheduled
Amsterdam (AMS)
Kenya Airways
KQ1991
21:30
Scheduled
Amsterdam (AMS)
Xiamen Air
MF9341
21:30
Scheduled
Frankfurt (FRA)
Lufthansa
LH1208 expand_more(4)
21:55
Scheduled
Frankfurt (FRA)
Air China
CA6211
21:55
Scheduled
Frankfurt (FRA)
All Nippon Airways
NH6109
21:55
Scheduled
Frankfurt (FRA)
SAS
SK3108
21:55
Scheduled
Frankfurt (FRA)
Swiss
LX3917
21:55
Scheduled
Montpellier (MPL)
easyJet
U21076
22:00
Scheduled
Budapest (BUD)
easyJet
U21214
22:20
Scheduled
Prishtina (PRN)
easyJet
U21208
22:25
Scheduled
Santiago De Compostela (SCQ)
easyJet
U21022
22:30
Scheduled
Hamburg (HAM)
easyJet
U21184
22:35
Scheduled
Berlin (BER)
easyJet
U21190
22:40
Scheduled
NIce (NCE)
easyJet
U21056
22:40
Scheduled
Bordeaux (BOD)
easyJet
U21072
22:45
Scheduled
Larnaca (LCA)
easyJet
U21274
23:00
Scheduled
Prishtina (PRN)
Enter Air
E46052
23:05
Scheduled
Malaga (AGP)
easyJet
U21008
23:30
Scheduled
Destination
Airline
Flight no.
Scheduled
Est./Actual
Status
Athens (ATH)
easyJet
U21145
06:00
Scheduled
Pristina (PRN)
Enter Air
E46053
06:00
Scheduled
Geneva (GVA)
ASL Airlines
3V4862
06:08
Scheduled
Amsterdam (AMS)
easyJet
U21221
06:10
Scheduled
Rome (FCO)
easyJet
U21123
06:10
Scheduled
Edinburgh (EDI)
easyJet
U21233
06:15
Scheduled
Amsterdam (AMS)
German Airways
KL1984 expand_more(4)
06:20
Scheduled
Amsterdam (AMS)
Delta Air Lines
DL9364
06:20
Scheduled
Amsterdam (AMS)
GOL Linhas Aereas
G35581
06:20
Scheduled
Amsterdam (AMS)
Kenya Airways
KQ1984
06:20
Scheduled
Amsterdam (AMS)
Xiamen Air
MF9356
06:20
Scheduled
Nice (NCE)
easyJet
U21053
06:30
Scheduled
Hamburg (HAM)
easyJet
U21181
06:30
Scheduled
Valencia (VLC)
easyJet
U21001
06:30
Scheduled
Catania (CTA)
easyJet
U21117
06:45
Scheduled
Frankfurt (FRA)
Lufthansa
LH1211 expand_more(4)
06:45
Scheduled
Frankfurt (FRA)
Air Canada
AC9544
06:45
Scheduled
Frankfurt (FRA)
SAS
SK3109
06:45
Scheduled
Frankfurt (FRA)
Swiss
LX3934
06:45
Scheduled
Frankfurt (FRA)
United Airlines
UA9421
06:45
Scheduled
Split (SPU)
easyJet
U21161
06:55
Scheduled
London (LGW)
easyJet
U28476
07:00
Scheduled
Berlin (BER)
easyJet
U25186
08:10
Scheduled
Frankfurt (FRA)
Lufthansa
LH1201 expand_more(4)
08:35
Scheduled
Frankfurt (FRA)
All Nippon Airways
NH5405
08:35
Scheduled
Frankfurt (FRA)
SAS
SK3141
08:35
Scheduled
Frankfurt (FRA)
Swiss
LX3936
08:35
Scheduled
Frankfurt (FRA)
United Airlines
UA9369
08:35
Scheduled
Ljubljana (LJU)
Exxaero
XRO1626
08:45
Scheduled
Skopje (SKP)
Wizz Air
W67732
09:00
Scheduled
Palma de Mallorca (PMI)
easyJet
U27272
09:15
Scheduled
Antalya (AYT)
SunExpress
XQ111
09:45
Scheduled
Munich (MUC)
Lufthansa
LH2395 expand_more(2)
09:45
Scheduled
Munich (MUC)
Swiss
LX3924
09:45
Scheduled
Munich (MUC)
United Airlines
UA9601
09:45
Scheduled
Brindisi (BDS)
easyJet
U21119
10:00
Cancelled
Malaga (AGP)
easyJet
U27022
10:15
Scheduled
Barcelona (BCN)
easyJet
U27102
10:15
Scheduled
Athens (ATH)
Aegean Airlines
A3859
10:20
Scheduled
Antalya (AYT)
SunExpress
XQ611
10:20
Scheduled
Vienna (VIE)
Austrian Airlines
OS472 expand_more(1)
10:20
Scheduled
Vienna (VIE)
Swiss
LX3582
10:20
Scheduled
Ajaccio (AJA)
easyJet
U21063
10:25
Scheduled
Amsterdam (AMS)
German Airways
KL1986 expand_more(3)
10:25
Scheduled
Amsterdam (AMS)
Delta Air Lines
DL9673
10:25
Scheduled
Amsterdam (AMS)
Kenya Airways
KQ1986
10:25
Scheduled
Amsterdam (AMS)
Xiamen Air
MF9642
10:25
Scheduled
Bordeaux (BOD)
easyJet
U21069
10:30
Scheduled
Marseille (MRS)
easyJet
U21057
10:40
Scheduled
Istanbul (IST)
Turkish Airlines
TK1924 expand_more(1)
10:45
Scheduled
Istanbul (IST)
IndiGo
6E4151
10:45
Scheduled
Constantine (CZL)
ASL Airlines
5O535
11:10
Scheduled
Palma de Mallorca (PMI)
Eurowings
EW6811
11:10
Scheduled
Porto (OPO)
easyJet
U27732
11:10
Scheduled
Frankfurt (FRA)
Lufthansa
LH1203 expand_more(4)
11:15
Scheduled
Frankfurt (FRA)
Air Canada
AC9095
11:15
Scheduled
Frankfurt (FRA)
SAS
SK3133
11:15
Scheduled
Frankfurt (FRA)
Swiss
LX3912
11:15
Scheduled
Frankfurt (FRA)
United Airlines
UA9319
11:15
Scheduled
Nice (NCE)
easyJet
U21051
11:15
Scheduled
Paris (CDG)
Air France
AF1193 expand_more(4)
11:20
Scheduled
Paris (CDG)
Air Mauritius
MK9673
11:20
Scheduled
Paris (CDG)
China Eastern Airlines
MU1886
11:20
Scheduled
Paris (CDG)
Delta Air Lines
DL8267
11:20
Scheduled
Paris (CDG)
KLM
KL2044
11:20
Scheduled
Faro (FAO)
easyJet
U27524
11:20
Scheduled
Hurghada (HRG)
Air Cairo
SM2911
11:30
Scheduled
Lamezia Terme (SUF)
easyJet
U21121
11:30
Scheduled
London (LHR)
British Airways
BA753 expand_more(3)
11:40
Scheduled
London (LHR)
American Airlines
AA6701
11:40
Scheduled
London (LHR)
Jet Linx Aviation
JL7772
11:40
Scheduled
London (LHR)
Qatar Airways
QR5940
11:40
Scheduled
Ibiza (IBZ)
easyJet
U21017
11:40
Scheduled
Istanbul (SAW)
AnadoluJet
TK7853
11:55
Scheduled
Pristina (PRN)
Enter Air
E46051
12:00
Scheduled
Casablanca (CMN)
Air Arabia
3O266
12:25
Scheduled
Cagliari (CAG)
easyJet
U21109
12:30
Cancelled
Venice (VCE)
easyJet
U24084
12:35
Cancelled
Alicante (ALC)
easyJet
U21011
12:45
Scheduled
Tangier (TNG)
Swiftair
WT561
13:00
Scheduled
Istanbul (SAW)
Pegasus
PC940
13:25
Scheduled
Bucharest (OTP)
Wizz Air
W43090
13:25
Scheduled
Madrid (MAD)
easyJet
U21015
13:30
Scheduled
Barcelona (BCN)
Vueling
VY6261 expand_more(2)
13:50
Scheduled
Barcelona (BCN)
Iberia
IB5511
13:50
Scheduled
Barcelona (BCN)
Qatar Airways
QR3567
13:50
Scheduled
Rome (FCO)
Wizz Air Malta
W48330
14:00
Scheduled
Frankfurt (FRA)
Lufthansa
LH1205 expand_more(4)
14:15
Scheduled
Frankfurt (FRA)
Air Canada
AC9367
14:15
Scheduled
Frankfurt (FRA)
Air China
CA6078
14:15
Scheduled
Frankfurt (FRA)
Swiss
LX3914
14:15
Scheduled
Frankfurt (FRA)
United Airlines
UA9227
14:15
Scheduled
Amsterdam (AMS)
German Airways
KL1988 expand_more(3)
14:20
Scheduled
Amsterdam (AMS)
Delta Air Lines
DL9274
14:20
Scheduled
Amsterdam (AMS)
Kenya Airways
KQ1988
14:20
Scheduled
Amsterdam (AMS)
Xiamen Air
MF9628
14:20
Scheduled
Tirana (TIA)
Wizz Air
W46636
14:30
Scheduled
Naples (NAP)
easyJet
U24222
14:40
Cancelled
Larnaca (LCA)
easyJet
U21273
14:45
Scheduled
Olbia (OLB)
easyJet
U21107
14:45
Scheduled
Berlin (BER)
easyJet
U21187
15:00
Scheduled
Copenhagen (CPH)
easyJet
U21263
15:00
Scheduled
Skopje (SKP)
Wizz Air
W67794
15:00
Scheduled
Izmir (ADB)
SunExpress
XQ913
15:10
Scheduled
Amsterdam (AMS)
easyJet
U21223
15:10
Scheduled
Warsaw (WAW)
Wizz Air
W61364
15:25
Scheduled
Banja Luka (BNX)
Wizz Air
W64360
15:40
Scheduled
Toulouse (TLS)
easyJet
U24962
15:50
Scheduled
Palma de Mallorca (PMI)
easyJet
U27274
16:00
Scheduled
Munich (MUC)
Lufthansa
LH2399 expand_more(1)
16:50
Scheduled
Munich (MUC)
Swiss
LX3920
16:50
Scheduled
Pristina (PRN)
easyJet
U21207
17:10
Scheduled
Santiago (SCQ)
easyJet
U21021
17:15
Scheduled
Prague (PRG)
easyJet
U21269
17:20
Scheduled
Antalya (AYT)
Corendon Airlines
XC896
17:30
Scheduled
Malaga (AGP)
easyJet
U21007
17:35
Scheduled
Dublin (DUB)
Ryanair
FR5132
17:40
Scheduled
Nantes (NTE)
easyJet
U24778
17:45
Scheduled
Istanbul (SAW)
Pegasus
PC942
17:45
Scheduled
Amsterdam (AMS)
German Airways
KL1990 expand_more(2)
18:25
Scheduled
Amsterdam (AMS)
Kenya Airways
KQ1990
18:25
Scheduled
Amsterdam (AMS)
Xiamen Air
MF9153
18:25
Scheduled
Budapest (BUD)
easyJet
U21213
18:30
Scheduled
Frankfurt (FRA)
Lufthansa
LH1207 expand_more(3)
18:45
Scheduled
Frankfurt (FRA)
All Nippon Airways
NH6108
18:45
Scheduled
Frankfurt (FRA)
SAS
SK3107
18:45
Scheduled
Frankfurt (FRA)
Swiss
LX3916
18:45
Scheduled
Antalya (AYT)
SunExpress
XQ211
18:55
Scheduled
Berlin (BER)
easyJet
U21189
19:00
Scheduled
Montpellier (MPL)
easyJet
U21075
19:00
Scheduled
Hamburg (HAM)
easyJet
U21183
19:10
Scheduled
Istanbul (IST)
Turkish Airlines
TK1926 expand_more(1)
19:15
Scheduled
Istanbul (IST)
IndiGo
6E4152
19:15
Scheduled
Bordeaux (BOD)
easyJet
U21071
19:20
Scheduled
Antalya (AYT)
Pegasus
PC5054
19:35
Scheduled
Paris (CDG)
Air France
AF1393 expand_more(4)
19:35
Scheduled
Paris (CDG)
Air Mauritius
MK9677
19:35
Scheduled
Paris (CDG)
China Eastern Airlines
MU1884
19:35
Scheduled
Paris (CDG)
GOL Linhas Aereas
G35189
19:35
Scheduled
Paris (CDG)
KLM
KL2050
19:35
Scheduled
London (LHR)
British Airways
BA755 expand_more(2)
19:45
Scheduled
London (LHR)
Qantas
QF3543
19:45
Scheduled
London (LHR)
Qatar Airways
QR5941
19:45
Scheduled
Nice (NCE)
easyJet
U21055
19:45
Scheduled
Pristina (PRN)
Trade Air
C31807
19:55
Scheduled
Sofia (SOF)
Wizz Air
W64324
20:00
Scheduled
Budapest (BUD)
Wizz Air
W62270
20:15
Scheduled
Vienna (VIE)
Austrian Airlines
OS474 expand_more(1)
20:30
Scheduled
Vienna (VIE)
Swiss
LX3584
20:30
Scheduled
Pristina (PRN)
GP Aviation
IV511
20:30
Scheduled
Amsterdam (AMS)
easyJet
U27862
20:45
Scheduled
London (LGW)
easyJet
U28484
21:00
Scheduled
Barcelona (BCN)
easyJet
U27104
21:05
Scheduled
Doha (DOH)
Qatar Airways
QR8244
21:05
Scheduled
Porto (OPO)
easyJet
U27734
21:10
Scheduled
Lisbon (LIS)
easyJet
U27646
21:15
Scheduled
Bristol (BRS)
easyJet
U22882
21:20
Scheduled
Manchester (MAN)
easyJet
U22182
21:25
Scheduled
Flying To and From Basel Airport
This page provides information about the destinations that can be reached via Basel Airport.

Was your flight delayed or cancelled?
You may be eligible to receive up to 600 EUR compensation per person in your party..
Claim Now!
Beat the Queues
Don't stand sweating for 45 mins waiting for Security. Get a fast track and get through in 5 mins or less.
Book now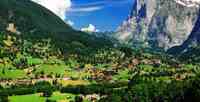 Most tourists head to Lucerne, Geneva or Zürich, but Basel is an underrated gem!